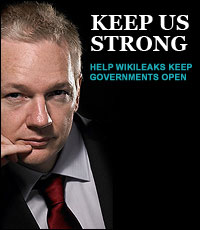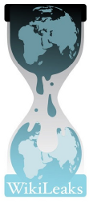 Currently released so far... 5420 / 251,287
Articles
Browse latest releases
Browse by creation date
Browse by tag
Browse by classification
Community resources
courage is contagious
Viewing cable 09HANOI809, 2011 LEADERSHIP TRANSITION: LEADING CONTENDERS FOR GENERAL SECRETARY AND PRIME MINISTER
Understanding cables
Every cable message consists of three parts:
The top box shows each cables unique reference number, when and by whom it originally was sent, and what its initial classification was.
The middle box contains the header information that is associated with the cable. It includes information about the receiver(s) as well as a general subject.
The bottom box presents the body of the cable. The opening can contain a more specific subject, references to other cables (browse by origin to find them) or additional comment. This is followed by the main contents of the cable: a summary, a collection of specific topics and a comment section.
To understand the justification used for the classification of each cable, please use this
WikiSource
article as reference.

Discussing cables
If you find meaningful or important information in a cable, please link directly to its unique reference number. Linking to a specific paragraph in the body of a cable is also possible by copying the appropriate link (to be found at theparagraph symbol). Please mark messages for social networking services like Twitter with the hash tags #cablegate and a hash containing the reference ID e.g. #09HANOI809.
VZCZCXRO2193
OO RUEHDT RUEHHM RUEHPB
DE RUEHHI #0809/01 2530719
ZNY CCCCC ZZH
O R 100719Z SEP 09
FM AMEMBASSY HANOI
TO RUEHC/SECSTATE WASHDC IMMEDIATE 0125
INFO ASEAN REGIONAL FORUM COLLECTIVE
RHEHAAA/NATIONAL SECURITY COUNCIL WASHINGTON DC
RUCNDT/USMISSION USUN NEW YORK 0002
RUEAIIA/CIA WASHINGTON DC
RUEHHM/AMCONSUL HO CHI MINH CITY 0021
CO N F I D E N T I A L SECTION 01 OF 04 HANOI 000809  

SIPDIS  

E.O. 12958: DECL: 2019/09/10 
TAGS: PGOV PREL PHUM ECON ETRD VM
SUBJECT: 2011 LEADERSHIP TRANSITION: LEADING CONTENDERS FOR GENERAL  SECRETARY AND PRIME MINISTER    

REF: HANOI 60 (FEW CHANGES AT THE 9TH PARTH PLENUM)  HANOI 330 (IDEOLOGY RESURGENT? THE GENERAL SECRETARY'S NEW CONCEPT  AND ITS IMPLICATIONS)  HANOI 413 (IN VIETNAM, CHINA AND BAUXITE DON'T MIX) HANOI 537 (BAUXITE CONTROVERSY SPURS LEADERSHIP DIVISIONS, VIBRANT NATIONAL ASSEMBLY DEBATE)  HANOI 672 (BEHIND VIETNAM'S LATEST CRACKDOWN)   

CLASSIFIED BY: Michael Michalak, Ambassador; REASON: 1.4(B), (D)  

¶1. (C) SUMMARY: Preparations are already underway for major  leadership changes in Vietnam as the Communist Party gears up for  its Eleventh Party Congress in January 2011. As many as six of the  Politburo's fifteen members are expected to retire, including the  General Secretary, State President, and National Assembly Chair.  Conventional wisdom identifies CPV Standing Secretary Truong Tan  Sang and Prime Minister Nguyen Tan Dung as the frontrunners to  replace Nong Duc Manh as General Secretary. If Dung does not  become General Secretary, odds are he will remain as Prime  Minister. Politburo members since 1996, Dung and Sang have amassed  unparalleled influence in Vietnam's Party-state apparatus; they are  arguably the two most powerful political figures in the country  today. The problem is that, though rivals, Dung and Sang are also  too alike for comfort -- both are Southerners, both former HCMC  Party Secretaries. Vietnam's enduring regionalism argues that one,  likely Sang, will be frustrated in 2011. If Dung keeps his seat as  PM, the two strongest contenders for General Secretary are current  National Assembly Chair Nguyen Phu Trong and -- more radically --  the Politburo's newest member, the conservative head of the CPV  Ideology and Education Commission, To Huy Rua.   

¶2. (C) COMMENT: Neither PM Dung nor Standing Secretary Sang is a  champion of political reform in the manner of the late PM Vo Van  Kiet. But they are known commodities: pragmatic, market-oriented,  and in favor of steady, incremental advances in Vietnam's  relationship with the United States. Trong has adopted a similar  approach as NA Chair. Rua may be a different story altogether.  His elevation to the Politburo both reflects and reinforces a  hard-line trend that has been increasingly evident since the  crackdown on journalists reporting on the PMU-18 corruption scandal  almost exactly one year ago. What role he plays in Vietnam's  leadership transition will say much about whether political  liberalization -- on hold for now -- will resume after 2011 or will  remain stifled. END SUMMARY AND COMMENT.     

Preparations Underway for the 2011 Party Congress   
--------------------------------------------- ----     
¶3. (C) Unlike the Ninth Party Plenum, which installed new members  of the CPV Politburo, Secretariat, and Central Committee (ref. A),  the Tenth Plenum, held this July, produced virtually no new  personnel or policy decisions. Instead, according to contacts with  access to the Central Committee, the Plenum focused mainly on  preparations for the Eleventh Party Congress in 2011. Following  the Plenum, the CPV announced that the once-every-five-year  Congress would be held January 2011, a somewhat earlier date than  usual to allow for National Assembly elections later in the year.  More importantly, our contacts said that the Congress finished  assignments to various subcommittees, including bodies responsible  for drafting the Congress's main written product, the "Political  Report." Initial drafting on some of the sections, including the  portion on Vietnam's foreign relations, began several months ago,  according to XXXXXXXXXXXX.     

¶4. (C) Of the subcommittees, the one subject to most fervid  speculation is the Subcommittee for Personnel Appointments.  Chaired officially by General Secretary Nong Duc Manh, but under  the day-to-day supervision of the Central Committee's  Organizational Affairs Department Chair, Ho Duc Viet, this  subcommittee is charged with preparing the list of candidates for  the Eleventh Central Committee and, ultimately, the next Politburo.  Viet began the formal process at a "national conference" in Hanoi,  August 25-26, in which he instructed grass-roots cadres to begin  organizing local and Provincial- level Party Congresses. The  actual work of the Appointments Subcommittee is kept extremely   

HANOI 00000809 002 OF 004    

close hold, particularly as it affects upper-level personnel, and  will be subject to change until the Tenth Central Committee's final  plenary session, immediately before the January 2011 Congress  itself. As a sign that ideological conservatives continue to  consolidate their position, the Subcommittee will take as its  guidance directives put forward in the Ninth Plenum, including  admonitions about the pernicious effects of Western-oriented  "self-evolution" (ref. B), sources familiar with the Plenum's  internal deliberations say. Additionally, the Tenth Plenum  instructed Provincial Party Secretaries to compile reports  explaining how changes over the past ten years had either  contributed to "perfecting socialism" or "regressing into  capitalism," according to the new Can Tho Party Secretary.    

Retirements Will Leave Key Openings   
----------------------------------     
¶5. (SBU) The Personnel Subcommittee will have several important  vacancies to consider. The CPV's Ninth Congress (2001) established  an age limit of 60 for first-time Politburo members and 65 for  those returning for a repeat term. The latter limit was increased  to 67 just prior to the Tenth Congress as an exception to allow  Manh, who at the time was 66, to return as General Secretary.  Nearly all of our contacts predicted the present leadership would  adhere to these age limits in 2011. If the limits are respected,  five key Politburo members face mandatory retirement: General  Secretary Manh (age 71 in 2011), State President Nguyen Minh Triet  (69), National Assembly Chair Nguyen Phu Trong (67), DPM and  Foreign Minister Pham Gia Khiem (67), and DPM Truong Vinh Trong  (69). In addition, a sixth member of the Politburo, CPV Inspection  Commission Chair Nguyen Van Chi, will be 66 and is reported to be  in extremely poor health. A minority view among our contacts held  that the 67-year age exception would be extended to NA Chair Trong  if he were selected as General Secretary.     

Consensus Front Runners: Truong Tan Sang and Nguyen Tan Dung   
--------------------------------------------- ---------------     

¶6. (C) Most observers identify PM Nguyen Tan Dung and the head of  the powerful CPV Secretariat, Standing Secretary Truong Tan Sang,  as the leading contenders for Secretary General in 2011. In terms  of experience, authority, and potential career longevity, Dung and  Sang stand head and shoulders above their counterparts on the  Politburo. Both have achieved dominant positions in what many now  consider almost as competing wings within the Party- state  apparatus: Dung through the Office of Government, government  ministries, and his control over Vietnam's largest state-owned  enterprises; Sang through the Central Committee Commissions. Dung  and Sang are also in the best position to provide the continuity of  leadership that the Party has consistently said it needs. The two  entered the Politburo in 1996, which gives them the longest tenure  of any member likely to serve through 2011. At the same time, at  60, they are relatively young and would be eligible to serve two  terms as General Secretary, were the 67-year age-limit exemption  invoked.     

¶7. (C) Of the two, Sang is more frequently mentioned as a  replacement for GS Manh. As Standing Secretary, Sang is  responsible for the day-to-day running of Party affairs and, our  contacts say, has consolidated his hold over the CPV's Central  Committee commissions, which retain an important role in setting  broad policy goals and in personnel decisions. Though his tenure  as HCMC Party Chief was somewhat tainted by the "Nam Cam" organized  crime scandal, Sang is now widely acknowledged as the Party's  primary power broker on a wide range of issues, including on  economic matters. Meeting with a delegation of industry  representatives from the U.S.-ASEAN Business Council in May, for  example, Sang was able to comment authoritatively, in detail and  without notes, on topics ranging from civilian nuclear cooperation  to energy pricing to regulations on tenders and procurement. Sang  has also intervened to stop, at least temporarily, several business   

HANOI 00000809 003 OF 004    

deals that were rumored to be corrupt and that had aroused public  criticism.     

¶8. (C) Sang has in some respects already eclipsed the General  Secretary, according to XXXXXXXXXXXX. Others agree  that Manh has ceded authority to Sang, but offer a slightly  different interpretation. XXXXXXXXXXXX emphasized that Manh  himself remains in overall command, but has removed himself from  most policy decisions, choosing instead to focus on internal Party  building. Ambassador Mitsuo Sakaba, who accompanied Manh on his  April visit to Japan, told us that the General Secretary appeared  disengaged in his meeting with Japanese PM Taro Aso, reading  verbatim and in a monotone a 30-minute prepared statement passed to  him by a staff-member; the General Secretary only really showed  interest when he was taken to an agricultural site outside Tokyo.  Whatever the cause of Manh's detachment, our contacts agree that  Sang has already assumed many of Manh's normal responsibilities as  General Secretary.     

¶9. (C) While PM Dung has frequently been mentioned as a contender  for General Secretary, a series of setbacks may have frustrated his  ambitions to ascend to the top spot. Dung appears to have been  stung by criticisms over his early advocacy for Chinese investment  in bauxite projects in the Central Highlands (ref. C), a  controversy that has been led publicly by General Vo Nguyen Giap,  but which insiders say has been exploited by Sang and others as a  proxy to undermine Dung (ref. D). In the most recent Plenum, the  Prime Minister reportedly also came under criticism for his  government's poor performance on corruption, education, and health  care. Ultimately, Dung's biggest weakness is the simple fact that  his power base derives from efforts to strengthen the government/  state, according to contacts such as XXXXXXXXXXXX. Dung's efforts to consolidate power within the Office of  Government have alienated many in the Secretariat and the  commissions of the Central Committee, the CPV's traditional centers  of power, according to Eastern European diplomatic contacts with  regular exposure to the upper/middle ranks of the CPV hierarchy.     

¶10. (C) Nevertheless, most contacts suggest that Dung remains well  positioned to remain Prime Minister; indeed, this may have been his  goal all along. Though stung by criticism, the Prime Minister has  developed an unprecedentedly tight hold over the state bureaucracy.  Just as critically, Dung -- a former wartime military medic and  police official -- retains strong backing within the Ministries of  Public Security and Defense, support that has likely only been  reinforced during the most recent crackdown on political dissent  (ref E). Perhaps as an effort to showcase this, Dung has over the  past months made several well-publicized visits to military  commands and has addressed MPS functions. Dung also maintains  extremely close contacts with MPS Minister Le Hong Anh, though Anh  may not continue in his present position past 2011 (septel).     

Regionalism: Why the Conventional Wisdom Might be Wrong  

 --------------------------------------------- ----------     

¶11. (C) If conventional wisdom prevails, Southerners would for the  first time occupy the two most important positions in Vietnam's  Party-state structure, and would be in a position to keep their  jobs for an additional ten years -- an untenable situation from the  standpoint of the CPV's traditional power brokers in the North.  Since Party strongman Le Duan's death in 1986, the General  Secretary has always come from the North, the Prime Minister from  the South; there has been an additional effort, less consistently  applied, to have the third position in Vietnam's traditional power  troika, State President, come from the Center. XXXXXXXXXXXX argue that regionalism is less  and less correlated with ideological differences and of late has   

HANOI 00000809 004 OF 004   

 faded in importance. Additionally, XXXXXXXXXXXX and others maintain, there  are important factional divisions among Southerners themselves:  Sang, Dung, and State President Triet may all be former HCMC Party  Chiefs, but they are not necessarily allies. There is much truth  to this; however, our assessment is that having both the PM and  President come from the South was an extremely hard pill for many  Northerners to swallow in 2006, made palatable only because the top  spot was held by a Northerner. Losing the positions of both  General Secretary and Prime Minister would be too much for some to  contemplate. (Comment: It is also important to keep in mind that  factionalism, of which regionalism remains the most potent fault  line, increasingly is no longer about ideology -- it is about  power, patronage, and wealth. End comment.)     

The Dark-Horse Contenders   -------------------------     

¶12. (C) Neither Sang nor Dung is likely to step aside without a  struggle. If one is forced to sacrifice his ambitions, it is  likely to be Sang. If Sang does not become General Secretary, a  frequently mentioned alternative could be National Assembly Chair  Nguyen Phu Trong, who has ably managed Vietnam's increasingly  assertive national legislature and is a known commodity, having  also served credibly as Hanoi Party Secretary. XXXXXXXXXXXX confided that Trong  is lobbying to have the 67 limit apply not just to the position of  General Secretary, but to each of the "four pillars": GS, PM, State  Secretary, and NA Chair.     

¶13. (C) A more radical choice could be the newest Politburo  member, the hard-line chair of the CPV Ideology and Educational  Commission (IEC) To Huy Rua. It would be unusual for a recently  appointed Politburo member to ascend to the top of the CPV  apparatus so soon; however, Rua has developed a formidable  curriculum vitae. Rua has been a member of the Secretariat since  2006, which puts him at the heart of CPV policy making; as the  long-serving IEC Chair and as a former head of the Ho Chi Minh  Political Academy, he has impeccable ideological credentials; and,  perhaps most importantly, as the former Party Chair for Haiphong,  Rua has "executive experience" running a major provincial-level  city. We have no information to corroborate an assertion by  Australian academic Carlye Thayer that Rua is an ally of Sang.  Rather, Rua is considered to be a protege of fellow Thanh Hoa  stalwart, the hard-line former General Secretary Le Kha Phieu.  Whatever the case, Rua's public profile has risen appreciably in  the weeks after the most recent Plenum. On August 3, for example,  Rua's views on "self-evolution" made the front-page piece in the  leading CPV daily, Nhan Dan. On August 30, state media lavished  extensive coverage on his visit to HCMC, where he exhorted the  country's youth to follow the example of Ho Chi Minh. Rua was also  shown chairing regional organizing meetings laying the groundwork  for provincial Party Congresses.     
¶14. (C) If Dung, on the other hand, is unable to retain his seat  -- and Sang, in turn, ascends to the position of General Secretary  -- this would likely produce a reversal of the normal regional  balance, with a Northerner becoming Prime Minister. But here the  field is, if anything, even narrower. For the past 20 years,  Vietnam's Prime Ministers have come from the ranks of serving  Deputy Prime Minister: of Vietnam's five current DPMs, only three  are on the Politburo, and of them, two are scheduled to retire in  2011, leaving only Standing DPM Nguyen Sing Hung. Hung is a  Northerner and an economic technocrat, and has the additional  advantage of being one of PM Dung's bitterest rivals, according to  several contacts. However, Hung is himself an unpopular figure.  When the newly convened National Assembly met in 2007 to formally  ratify the Party's selections for PM, DPMs, and government  ministers -- normally a perfunctory ritual -- only 58% voted to  approve DPM Hung, a shockingly low figure considering that 92% of  the NA's deputies are Party members.