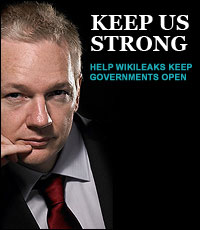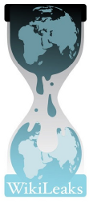 Currently released so far... 5420 / 251,287
Articles
Browse latest releases
Browse by creation date
Browse by tag
Browse by classification
Community resources
courage is contagious
Viewing cable 09LONDON1310,
Understanding cables
Every cable message consists of three parts:
The top box shows each cables unique reference number, when and by whom it originally was sent, and what its initial classification was.
The middle box contains the header information that is associated with the cable. It includes information about the receiver(s) as well as a general subject.
The bottom box presents the body of the cable. The opening can contain a more specific subject, references to other cables (browse by origin to find them) or additional comment. This is followed by the main contents of the cable: a summary, a collection of specific topics and a comment section.
To understand the justification used for the classification of each cable, please use this
WikiSource
article as reference.

Discussing cables
If you find meaningful or important information in a cable, please link directly to its unique reference number. Linking to a specific paragraph in the body of a cable is also possible by copying the appropriate link (to be found at theparagraph symbol). Please mark messages for social networking services like Twitter with the hash tags #cablegate and a hash containing the reference ID e.g. #09LONDON1310.
VZCZCXRO8625
PP RUEHBC RUEHDE RUEHDIR RUEHKUK RUEHTRO
DE RUEHLO #1310 1531710
ZNY SSSSS ZZH
P 021710Z JUN 09
FM AMEMBASSY LONDON
TO RUEHC/SECSTATE WASHDC PRIORITY 2500
INFO RUCNIRA/IRAN COLLECTIVE PRIORITY
RUEHRL/AMEMBASSY BERLIN PRIORITY 2771
RUEHVT/AMEMBASSY VALLETTA PRIORITY 0158
RUEATRS/DEPT OF TREASURY WASHDC PRIORITY
S E C R E T LONDON 001310

NOFORN SIPDIS

E.O. 12958: DECL: 06/02/2019

TAGS: EFIN KNNP ETTC PREL PARM IR UK

Classified By: Mark C. Johnson, A/Econ Counselor for reasons 1.4 B & D 

1.(S/NF) We passed reftel demarche to the UK's Treasury (HMT) and Foreign Office (FCO) and pressed the UK to investigate XXXXXXXXXXXX. HMT promised to do so, coordinating with FCO and UK Revenue and Customs, and appreciated the information as they are currently exploring the specifics of sanctioning IRISL using their Counter Terrorism Act (CT Act) powers. HMG is following up on its CT Act powers, looking to prohibit UK companies, including Iranian-owned subsidiaries, from doing business with IRISL and Bank Mellat Tehran. This is aimed at the P&I clubs and to stop Mellat London from transacting with its parent in Iran. The CT Act allows them to prohibit UK companies and sectors from doing business with specially designated entities or sectors if seen as a threat to the UK or if declared a problem under the guise of multilateral organizations such as the Financial Assets Task Force (FATF).

2.(S/NF) HMT told us technical and legal interpretations remain to be worked out as the UK wants to get this absolutely correct. In mid-May we were told HMG would announce in early June that UK companies could engage in "no business with IRISL and Melli Tehran", giving UK companies 30-60 days to wind down existing business, cancel contracts, etc. HMT has backed off that timetable, and does not have a prediction of when these issues will be cleared up.

3.(S) HMT Asset Freezing officials will soon request via Embassy London additional information on IRISL and its related companies and partners.