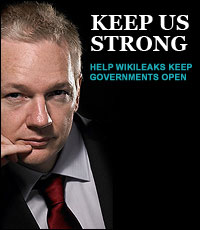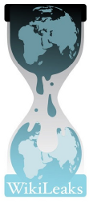 Currently released so far... 5420 / 251,287
Articles
Browse latest releases
Browse by creation date
Browse by tag
Browse by classification
Community resources
courage is contagious
Viewing cable 09BRUSSELS536, IRAN SANCTIONS: AA/S GLASER BRIEFS EU ON PRIORITY
Understanding cables
Every cable message consists of three parts:
The top box shows each cables unique reference number, when and by whom it originally was sent, and what its initial classification was.
The middle box contains the header information that is associated with the cable. It includes information about the receiver(s) as well as a general subject.
The bottom box presents the body of the cable. The opening can contain a more specific subject, references to other cables (browse by origin to find them) or additional comment. This is followed by the main contents of the cable: a summary, a collection of specific topics and a comment section.
To understand the justification used for the classification of each cable, please use this
WikiSource
article as reference.

Discussing cables
If you find meaningful or important information in a cable, please link directly to its unique reference number. Linking to a specific paragraph in the body of a cable is also possible by copying the appropriate link (to be found at theparagraph symbol). Please mark messages for social networking services like Twitter with the hash tags #cablegate and a hash containing the reference ID e.g. #09BRUSSELS536.
VZCZCXRO2503
OO RUEHAG RUEHBC RUEHDE RUEHDIR RUEHKUK RUEHROV RUEHTRO
DE RUEHBS #0536/01 0981223
ZNY SSSSS ZZH
O 081223Z APR 09
FM USEU BRUSSELS
TO RUEHC/SECSTATE WASHDC IMMEDIATE
INFO RUCNMEM/EU MEMBER STATES COLLECTIVE PRIORITY
RUEHGG/UN SECURITY COUNCIL COLLECTIVE PRIORITY
RUCNIRA/IRAN COLLECTIVE PRIORITY
RUEATRS/DEPT OF TREASURY WASHDC PRIORITY
RUEAWJA/DEPT OF JUSTICE WASHDC PRIORITY
RHEFHLC/DEPT OF HOMELAND SECURITY WASHINGTON DC PRIORITY
RUEAORC/US CUSTOMS AND BORDER PROTECTION WASHINGTON DC PRIORITY
RUEADRO/HQ ICE DRO WASHINGTON DC PRIORITY
RHMFISS/FBI WASHINGTON DC PRIORITY
RUCPDOC/USDOC WASHDC PRIORITY
RHEHNSC/NSC WASHDC PRIORITY
RHMFISS/HOMELAND SECURITY CENTER WASHINGTON DC PRIORITY
RUEAIIA/CIA WASHINGTON DC PRIORITY
RUEKJCS/DOD WASHDC PRIORITY
S E C R E T SECTION 01 OF 04 BRUSSELS 000536 
 
SIPDIS 
NOFORN 
 
STATE FOR P, S/SAGSWA, NEA/IR, ISN, EEB/ESC, S/CT, L, EUR, 
INL 
TREASURY FOR TFFC, TFI, OIA 
EU POSTS FOR IRAN WATCHERS AND TFCOS 
 
E.O. 12958: DECL: 04/07/2019 
TAGS: ETTC KNNP PARM KTFN PTER EFIN KCRM KJUS KHLS
UNSC, IR, PINR, EUN, KPAL, KPAO 
SUBJECT: IRAN SANCTIONS: AA/S GLASER BRIEFS EU ON PRIORITY 
TARGETS 
 
REF: A. A. BRUSSELS 205 
     ¶B. B. BRUSSELS 41 
     ¶C. C. 2008 BRUSSELS 1468 
     ¶D. D. BRUSSELS 101 
 
Classified By: USEU EconMinCouns Peter Chase for reasons 1.4 (b), (d), 
(e). 
 
¶1.  (S//NF) SUMMARY AND COMMENT:  During a March 2-3 visit to 
Brussels, Daniel Glaser, Acting Assistant Secretary of the 
Treasury for Terrorist Financing and Financial Crimes, 
assured an uncertain European Union that the United States 
remains committed to the dual track approach to Iran and said 
we would welcome additional EU designations targeting Iran's 
proliferation and sanctions evasion activities.  Delivering 
an unprecedented classified briefing to over 70 Middle East 
and nonproliferation experts from all 27 EU states and 
institutions, Glaser encouraged the EU to move forward on 
specific designations to support the current international 
framework targeting Iran's illicit conduct through financial 
measures. 
 
¶2.  (C) EU Member States and officials uniformly praised the 
U.S. information-sharing on sanctions and the U.S. policy 
review.  Capturing the predominant sentiment, the Czech 
Presidency expressed gratitude for AA/S Glaser's presentation 
and confirmation that further EU measures "would be 
consistent with the U.S. policy review" as a signal the EU 
"are all waiting for, as this plays an important role in EU 
considerations."  However, some EUMS were uncertain whether 
they should move forward on pending designations before the 
completion of the policy review.  During the briefing and on 
its margins, member states' concerns emerged over national 
economic interests, unintended consequences (e.g., hurting 
average Iranians, sanctions efficacy, Iran's regional role, 
lawsuits, and international unity).  Glaser's separate 
consultations with representatives from the Council 
Secretariat and Commission, and Ambassadors of the Czech 
Republic (Presidency), UK, France, Germany, Spain, and 
incoming EU-Presidency Sweden are reported septel. 
 
¶3.  (C) The content, tone, and timing of AA/S Glaser's 
briefing impressed an appreciative EU audience as a sign of 
the new U.S. Administration's seriousness about engagement 
with Europe.  The EU is predisposed to respond positively to 
the new Administration's policy on Iran and wants its views 
taken into account during the policy review stage. 
Glaser's presentation kept the good feelings going, but also 
helped bring EU experts down to earth in terms of specific 
tasks on which the EU could usefully focus now.  We hope the 
briefing provides a basis for further USG lobbying in 
individual EU Member States in capitals on pending EU 
designations.  END SUMMARY AND COMMENT. 
 
------------------------------- 
U.S. Message:  EU Should Act -- 
2009 The Critical Year 
------------------------------- 
 
¶4.  (S) On March 3, the Czech EU Presidency convened a formal 
meeting of the EU-27 Iran and non-proliferation experts 
(COMOG/CONOP) to receive a classified briefing from a U.S. 
interagency delegation led by AA/S Glaser on measures in the 
financial and transport sectors to counter Iran's illicit 
conduct.  The session lasted a little over an hour (40 minute 
presentation followed by 30 minutes of Q/A).  Given intense 
EU interest and in order to set the political context for the 
detailed technical briefing on specific U.S. designations 
that followed, AA/S Glaser  noted that the U.S. policy review 
on Iran had not yet finalized, but it was already clear that 
 
BRUSSELS 00000536  002 OF 004 
 
 
the USG would remain committed to a dual track approach to 
resolving the nuclear issue.  Consequently, the United States 
would welcome EU actions now to reinforce existing UNSCRs. 
The EU should act quickly to designate additional high 
priority proliferation targets. 
 
¶5.  (S) To be sure, "engagement" would be an important aspect 
of a comprehensive strategy to dissuade Iran from acquiring 
nuclear weapons.  However, "engagement" alone is unlikely to 
succeed. Diplomacy's best chance of success requires all 
elements combining pressure and incentives to work 
simultaneously, not sequentially.  Our shared challenge is to 
work together in finding the right mix of measures.  Time was 
not on our side.  The international community must urgently 
choose between several bad options facing us in 2009; none of 
these options were without cost.  Glaser pointed out that the 
dynamic nature of the international financial system required 
that targeted financial sanctions against Iran must be 
continually adjusted to maintain, let alone increase, 
pressure on Iran.  Over time, targeted Iranian entities were 
finding ways to evade sanctions via front companies and 
facilitators.  Without continuous active management on the 
part of the international community, the measures taken thus 
far would be rendered merely symbolic gestures. 
 
¶6.   (S) Glaser stated that the EU had an important, but 
time-sensitive, opportunity to help diplomacy succeed by 
targeting illicit Iranian conduct that contravened UN 
Security Council Resolutions (UNSCRs). The international 
framework for moving forward was already in place, under the 
auspices of the UNSCRs and the Financial Action Task Force 
(FATF). ; we should continue to support and operate within 
this framework.  Glaser urged the EU not to Underestimate its 
influence on the actions of other key countries and regions. 
 
Priority Designation Targets 
----------------------------- 
 
¶7.  (S) AA/S Glaser's formal presentation provided U.S. views 
and specific intelligence on financial and transport entities 
under active EU consideration for designation, including Bank 
Mellat, the Export Development Bank of Iran (EDBI), Bank 
Saderat, the Islamic Republic of Iran Shipping Line (IRISL), 
and Iran Air (the only entity not yet U.S.-designated, which 
AA/S Glaser explained remains a potential target). 
Separately, several EU contacts found our case against Bank 
Mellat, EDBI and shipping companies to be particularly well 
formulated. 
 
---------------------- 
EU Audience, Reactions 
---------------------- 
 
¶8.  (C) All 27 EU Member States (EUMS) attended the Czech 
Presidency-hosted classified briefing on March 3 in Brussels. 
 Indicative of the EU's high level of interest, all but 
Slovakia sent their capitals-based nonproliferation working 
group ("CONOP") technical expert in addition to their Middle 
East regional expert (mixture of capitals- and 
Brussels-based).  This was the first time the USG was 
welcomed to address this combined EU expert working group, 
which meets ad hoc to decide on revising EU nonproliferation 
measures against Iran.  Permanent institutional staff 
covering Iran, sanctions, and nonproliferation attended from 
the EU's Commission and Council Secretariat.  The EU's 
Situation Center (SitCen), the community's intelligence 
coordination unit, also sent several representatives. 
 
¶9.  (C) Capturing the main sentiment in the room, the Czech 
Presidency expressed gratitude for AA/S Glaser's presentation 
 
BRUSSELS 00000536  003 OF 004 
 
 
and confirmation that further EU measures "would be 
consistent with the U.S. policy review" as a signal the EU 
"are all waiting for, as this plays an important role in EU 
considerations."  The Czechs and several others noted that 
U.S. information-sharing was conducive to closer 
transatlantic cooperation on Iran policy, predicting this 
would directly influence internal EU debate on pending 
designations of entities and individuals supporting Iran's 
proliferation. 
 
¶10.  (C) Betraying some smaller EU states' resentment of the 
EU-3 countries' (UK, France, Germany) prerogatives within the 
Council on Iran policy, Cyprus pointedly thanked the U.S. 
delegation for sharing information with the entire EU "so all 
can take an informed decision," rather than being asked to 
take action through a "leap of faith" when some EUMS have 
information but the rest do not.  "We also welcome that you 
are stressing the dual-track approach," Cyprus added. 
(Comment:  The Cypriot intervention notwithstanding, the 
Czechs took considerable risk just in hosting the U.S. 
presentation.  The EU remains prickly over direct U.S. 
participation in their internal discussions and processes, 
particularly after the bitter divides over Iraq.  The Czechs 
suffered some pushback prior to the event.  End Comment.) 
¶11.  (C) At the conclusion of the briefing, a handful of 
smaller EUMS raised concerns routinely featured in the EU's 
ongoing internal debate over next steps.  (Note: The EU-3 and 
Italy refrained from speaking during the briefing in apparent 
deference to the rest of the membership who do not enjoy 
routine access to U.S. senior Iran policymakers.  End Note.) 
 
 
Unintended Consequences? 
------------------------ 
 
¶12.  (C) Poland, Cyprus, and Portugal asked about the impact 
of current sanctions against Iran on the elite, the broader 
population, and the deteriorating economy.  Is the U.S. 
concerned that further moves could trigger an anti-Western 
backlash?  Could we target political elites without 
victimizing or burdening the general population?  While 
expressing support for targeted measures, Portugal and Cyprus 
worried that strengthening sanctions before Iran's June 
presidential elections could prove counterproductive by 
radicalizing the electorate and leading to Ahmadinejad's 
re-election.  Cyprus flagged comments by Iranian human rights 
activist Shirin Ebadi against sanctions and stressed that it 
want to encourage Iranian moderates.  Portugal asked whether 
the United States has considered Iran's role in the region, 
e.g., Afghanistan, Iraq, and the broader Middle East. 
 
¶13.  (C) AA/S Glaser concurred that these are all important 
questions, but pointed out that the international community 
must choose among a set of bad options in a very compressed 
timeframe.  The international community must convey an urgent 
sense of seriousness -- both to Iran and to other interested 
regional stakeholders in order to change strategic 
calculations and maximize the chance of a diplomatic success. 
 By law, U.S sanctions target those engaged in illicit 
conduct, including proliferation and terrorist financing. 
Targeting the Iran's access to the international financial 
system offers the best chance of reducing harm to the average 
population. 
 
¶14.  (C) As to the impact of sanctions, Glaser noted that 
disaggregating the effect of international sanctions and 
Iran's own disastrous economic policies would be nearly 
impossible.  Moreover, sanctions must be examined in the 
context of an overall policy approach and not in isolation. 
A more useful indicator is the perception of Iran's 
 
BRUSSELS 00000536  004 OF 004 
 
 
decision-makers, who view sanctions as problematic, raising 
business costs, and necessitating evasive behavior:  the 
elite are reacting as if sanctions are having an impact. 
 
Russia and China? 
----------------- 
 
¶15.  (C) The Netherlands asked for U.S. views on the roles of 
Russia and China.  Cyprus referenced the importance of P5 1 
unity to ensure Iran did not circumvent sanctions and promote 
efficacy, adding "UN backing is the best way."  AA/S Glaser 
agreed, but argued that we were already required to implement 
existing UNSCRs.  This situation demanded a nimble response 
to changing conditions, including deceptive practices by 
designated entities.  The U.S. closely consults Russia and 
China, who must play their parts. 
 
What Should the EU Do?  Will U.S. Answer the Mail? 
--------------------------------------------- ----- 
 
¶16.  (C) The Netherlands asked what the U.S. explicitly 
wanted from Europe in the diplomatic ("political") track, and 
whether we plan to respond to the Iranian President's earlier 
letters (to former President Bush).  AA/S Glaser referred the 
Dutch to State on matters of diplomacy.  On the sanctions 
front, he noted that the U.S. policy review should not be a 
reason for the EU to stop reviewing its existing sanctions 
for appropriate next steps.  Given the tight timeframe, it 
would be helpful for the EU to make similar designations to 
those already included under existing U.S. sanctions 
authorities. 
 
The Saderat Problem 
------------------- 
 
¶17.  (S//NF) In his presentation, AA/S Glaser noted UNSCR 
1803 and EU Common Position identification of Saderat for 
proliferation concerns, but explained that our domestic 
designation falls under U.S. counter-terrorism authorities. 
Although not raised by Member States in the formal briefing, 
several EU contacts (UK, France, Germany, Council Secretariat 
and Czech Presidency) had raised concerns that the EU would 
not be able to act upon the U.S. basis for designation of 
Bank Saderat (support for terrorist activity).  The EU Common 
Position imposing measures against Iran is strictly limited 
to proliferation as a legal basis for inclusion on the list. 
Support for terrorist financing is not grounds for inclusion. 
 (Comment: As the additional U.S. information presented was 
exclusively limited to terrorist financing concerns, some 
EUMS are questioning whether a sufficient proliferation basis 
exists for Saderat's inclusion under EU Iran sanctions.  The 
EU does not/not yet have consensus to include Saderat in the 
next round.  End Comment.) 
 
¶18.  (U) AA/S Glaser has cleared this message. 
 
MINIMIZE CONSIDERED 
 
MURRAY 
.