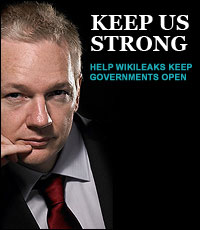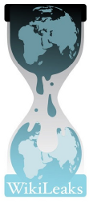 Currently released so far... 5420 / 251,287
Articles
Browse latest releases
Browse by creation date
Browse by tag
Browse by classification
Community resources
courage is contagious
Viewing cable 06BRIDGETOWN2164, COUNTRY CLEARANCE REQUEST FOR BLACKWOOD AND DONALD TO
Understanding cables
Every cable message consists of three parts:
The top box shows each cables unique reference number, when and by whom it originally was sent, and what its initial classification was.
The middle box contains the header information that is associated with the cable. It includes information about the receiver(s) as well as a general subject.
The bottom box presents the body of the cable. The opening can contain a more specific subject, references to other cables (browse by origin to find them) or additional comment. This is followed by the main contents of the cable: a summary, a collection of specific topics and a comment section.
To understand the justification used for the classification of each cable, please use this
WikiSource
article as reference.

Discussing cables
If you find meaningful or important information in a cable, please link directly to its unique reference number. Linking to a specific paragraph in the body of a cable is also possible by copying the appropriate link (to be found at theparagraph symbol). Please mark messages for social networking services like Twitter with the hash tags #cablegate and a hash containing the reference ID e.g. #06BRIDGETOWN2164.
VZCZCXYZ0005
OO RUEHWEB

DE RUEHWN #2164 3421757
ZNR UUUUU ZZH
O 081757Z DEC 06
FM AMEMBASSY BRIDGETOWN
TO RUEHSP/AMEMBASSY PORT OF SPAIN IMMEDIATE 9517
INFO RUEHDG/AMEMBASSY SANTO DOMINGO 5832
RUEHC/SECSTATE WASHDC 3873
UNCLAS BRIDGETOWN 002164 

SIPDIS 

SIPDIS 

AIDAC 

E.O. 12958:N/A 
TAGS: OTRA ASEC EAID TD XL
SUBJECT: COUNTRY CLEARANCE REQUEST FOR BLACKWOOD AND DONALD TO 
TRAVEL TO TOBAGO 


¶1. USAID BRIDGETOWN REQUESTS COUNTRY CLEARANCE FOR MR. MANSFIELD 
BLACKWOOD, SENIOR TECHNICAL SPECIALIST, USAID, AND MR. MICHAEL 
DONALD, REGIONAL ENVIRONMENTAL ADVISER, TO TRAVEL TO TOBAGO FOR THE 
PERIOD DECEMBER 13-14, 2006. THE PURPOSE OF THE VISIT IS TO REVIEW 
FOR INTERNAL CLOSING OUT PURPOSES SOME OF THE ACTIVITIES COMPLETED 
UNDER OUR ASSISTANCE PROGRAM. 

¶2. MR. DONALD HAS A TOP SECRET CLEARANCE; DIPLOMATIC PASSPORT NO. 
900461216 - EXPIRING ON 08/31/08. 

MR. BLACKWOOD HAS A NO-ACCESS SECURITY CLEARANCE; JAMAICAN PASSPORT 
NO. A2519939. 

MR. BLACKWOOD WILL TRAVEL FROM BARBADOS TO TOBAGO ON DECEMBER 13 ON 
CARIBBEAN STAR FLT 8B 787 AND RETURN TO BARBADOS ON DECEMBER 14 VIA 
CARIBBEAN STAR FLT 8B 756. 

MR. DONALD WILL TRAVEL FROM GRENADA TO TOBAGO ON DECEMBER 13 ON 
CARIBBEAN STAR 8B 787 AND RETURN TO BARBADOS ON OR ABOUT DECEMBER 14 
VIA CARIBBEAN STAR FLT 8B 756. 

¶3. PLEASE CABLE CONCURRENCE. BRIDGETOWN APPRECIATES TRINIDAD'S 
ASSISTANCE.