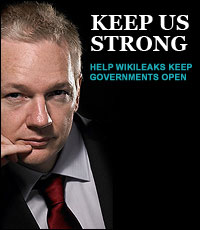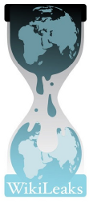 Currently released so far... 5420 / 251,287
Articles
Browse latest releases
Browse by creation date
Browse by tag
Browse by classification
Community resources
courage is contagious
Viewing cable 06BOGOTA1082, MEETING WITH INSPECTOR GENERAL MAYA
Understanding cables
Every cable message consists of three parts:
The top box shows each cables unique reference number, when and by whom it originally was sent, and what its initial classification was.
The middle box contains the header information that is associated with the cable. It includes information about the receiver(s) as well as a general subject.
The bottom box presents the body of the cable. The opening can contain a more specific subject, references to other cables (browse by origin to find them) or additional comment. This is followed by the main contents of the cable: a summary, a collection of specific topics and a comment section.
To understand the justification used for the classification of each cable, please use this
WikiSource
article as reference.

Discussing cables
If you find meaningful or important information in a cable, please link directly to its unique reference number. Linking to a specific paragraph in the body of a cable is also possible by copying the appropriate link (to be found at theparagraph symbol). Please mark messages for social networking services like Twitter with the hash tags #cablegate and a hash containing the reference ID e.g. #06BOGOTA1082.
VZCZCXYZ0051
PP RUEHWEB

DE RUEHBO #1082 0342136
ZNY CCCCC ZZH
P 032136Z FEB 06
FM AMEMBASSY BOGOTA
TO RUEHC/SECSTATE WASHDC PRIORITY 1961
INFO RUEKJCS/SECDEF WASHDC
RUEAIIA/CIA WASHDC
RHEHNSC/NSC WASHDC
RUMIAAA/USCINCSO MIAMI FL
RUEAWJA/DEPT OF JUSTICE WASHDC
C O N F I D E N T I A L BOGOTA 001082 
 
SIPDIS 
 
SIPDIS 
 
SOUTHCOM FOR POLAD 
 
E.O. 12958: DECL: 02/02/2016 
TAGS: PGOV KJUS SNAR PINR CO
SUBJECT: MEETING WITH INSPECTOR GENERAL MAYA 
 
 
Classified By: DCM Milton K. Drucker, Reasons: 1.4 B & D. 
 
¶1.  (C) Summary:  Inspector General (Procurador General) 
Edgardo Maya told poloff on February 1 that he expected the 
Constitutional Court to affirm the legality of the Justice 
and Peace law.  In Maya's opinion, President Uribe was 
breaking campaign rules in order to provoke opposition 
criticism and subsequently play the "victim" card.  A 
long-time member of the Officialist Liberal Party (PLC), Maya 
predicted former President and party head Cesar Gaviria would 
not make a last minute attempt to challenge Uribe in May. 
End Summary. 
 
¶2.  (C) In a lunch meeting with poloff on February 1, 
Inspector General Edgardo Maya Villazon said he expected the 
Constitutional Court to uphold the Justice and Peace Law. 
Maya said his office would submit a brief to the court in 
favor of striking down the law, but admitted that the court 
would approve the law for "political reasons."  He continued 
that since the Court had approved the reform to allow 
reelection, it would have no choice but to bless the law, 
which many viewed as a pillar of the Uribe Presidency. 
 
¶3.  (C) Maya said President Uribe was regularly breaking 
campaign rules as established in the Electoral Guarantees 
Law, in particular in his use of state assets (such as the 
Presidential Palace) and the TV transmission of weekend 
community councils.  According to Maya, Uribe was doing so in 
order to provoke opposition outcry and then turn the tables 
by playing the "victim card."  Regarding transmission of the 
President's most recent community council event by two cable 
TV channels, Maya said the Administration gave the entire 
feed, allegedly filmed by GOC camera operators using GOC 
equipment, directly to the stations, in violation of 
prohibitions on using state assets to promote reelection.  He 
nevertheless admitted that the entities charged with 
investigating electoral complaints were notoriously slow and 
extremely unlikely to overturn a presidential election 
result. 
 
¶4.  (C) Regarding the Presidential contest, Maya felt certain 
of an Uribe victory.  However, he quipped that this would be 
Colombia's first and last immediate reelection, arguing that 
the public would soon grow tired of Uribe's "heavy-handed 
style."  A long-time member of the Liberal Party, Maya 
doubted that former President and current party head Cesar 
Gaviria would enter the contest at the last minute, as some 
commentators have speculated. 
 
¶5.  (C) Comment:  Maya is an adamant political foe of Uribe, 
and he continues to show it both publicly and privately.  He 
is a regular spokesman for leading political heavyweights in 
the anti-Uribe camp.  He had asked the Constitutional Court 
to overturn reelection and was handily shot down.  His 
comments need to be viewed in that light.  However, his 
observation that Justice and Peace will almost certainly be 
upheld by the Court is noteworthy.  End Comment. 
 
¶6.  (C) Biographical notes:  Maya has publicly supported Plan 
Colombia activities and in particular aerial fumigation, 
including in national parks.  He has been critical, however, 
of the extension of full immunity to U.S. military personnel 
assigned to Colombia.  A native of Valledupar, Maya is the 
first Inspector General to be selected by the Senate for a 
second term.  He is the widower of former GOC Culture 
Minister Consuelo Araujo, who was kidnapped and killed by the 
FARC during the Pastrana Administration.  He is the 
step-father of current Cesar Governor Hernando Molina 
(Araujo's son by an earlier marriage). 
WOOD 

=======================CABLE ENDS============================


 
Classified By: DCM Milton K. Drucker, Reasons: 1.4 B...