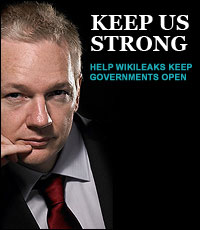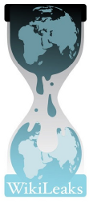 Currently released so far... 5420 / 251,287
Articles
Browse latest releases
Browse by creation date
Browse by tag
Browse by classification
Community resources
courage is contagious
Viewing cable 04BAGHDAD4, USEB 003: LETTER ON AGREMENT FROM MINISTER OF
Understanding cables
Every cable message consists of three parts:
The top box shows each cables unique reference number, when and by whom it originally was sent, and what its initial classification was.
The middle box contains the header information that is associated with the cable. It includes information about the receiver(s) as well as a general subject.
The bottom box presents the body of the cable. The opening can contain a more specific subject, references to other cables (browse by origin to find them) or additional comment. This is followed by the main contents of the cable: a summary, a collection of specific topics and a comment section.
To understand the justification used for the classification of each cable, please use this
WikiSource
article as reference.

Discussing cables
If you find meaningful or important information in a cable, please link directly to its unique reference number. Linking to a specific paragraph in the body of a cable is also possible by copying the appropriate link (to be found at theparagraph symbol). Please mark messages for social networking services like Twitter with the hash tags #cablegate and a hash containing the reference ID e.g. #04BAGHDAD4.
R 301001Z JUN 04
FM AMEMBASSY BAGHDAD
TO SECSTATE WASHDC 0006
SECDEF WASHINGTON DC
WHITE HOUSE NSC WASHDC
INFO IRAQ COLLECTIVE
C O N F I D E N T I A L BAGHDAD 000004


E.O. 12958: DECL: 06/29/14
TAGS: PREL PGOV IZ
SUBJECT: USEB 003: LETTER ON AGREMENT FROM MINISTER OF
FOREIGN AFFAIRS TO SECRETARY POWELL

CLASSIFIED BY DCM JAMES JEFFREY FOR REASONS 1.4 (D).

¶1. (U) THE FOLLOWING IS THE TEXT OF A LETTER RECEIVED ON
JUNE 29 BY EMBASSY BAGHDAD FOR SECRETARY POWELL FROM IRAQI
MINISTER OF FOREIGN AFFAIRS HOSHYAR ZEBARI GRANTING
AGREMENT FOR AMBASSADOR NEGROPONTE. THE LETTER ALSO
APPROVED OUR FOUR EMBASSY OFFICES.

BEGIN TEXT:

THE HONORABLE COLIN POWELL
SECRETARY OF STATE
DEPARTMENT OF STATE
WASHINGTON DC

BAGHDAD 29TH JUNE 2004

DEAR MR. SECRETARY.

IT IS A GREAT HONOR TO RECEIVE YOUR LETTER OF 27TH JUNE,
2004 CONGRATULATING ME ON IRAQQS RESUMPTION OF SOVEREIGN
AUTHORITY AND PROPOSING ESTABLISHMENT OF DIPLOMATIC
RELATIONS BETWEEN OUR FRIENDLY NATIONS.

WHILE I APPRECIATE YOUR KIND SENTIMENT, I ALSO WISH TO
CONFIRM TO YOUR EXCELLENCY THAT MY PRIME MINISTER, MR. AYAD
ALLAWI, HAS AGREED IN HIS LETTER TO PRESIDENT GEORGE BUSH
ON THE RE-ESTABLISHMENT OF DIPLOMATIC RELATIONS, EFFECTIVE
IMMEDIATELY UPON RESUMPTION OF SOVEREIGN AUTHORITY BY IRAQI
INTERIM GOVERNMENT.

HE ALSO AGREED ON THE OPENING OF THE U.S. EMBASSY IN
BAGHDAD AS WELL AS OFFICES IN BASRA, KIRKUK, HILLA, AND
MOSUL, AS WELL AS THE APPOINTMENT OF MR. NEGROPONTE AS
AMBASSADOR EXTRAORDINARY AND PLENIPOTENTIARY TO IRAQ.

IT IS ALSO THE INTENTION OF MY GOVERNMENT TO REOPEN THE
EMBASSY OF THE REPUBLIC OF IRAQ IN WASHINGTON, AND IRAQI
CONSULATES IN SOME U.S. CITIES IMMEDIATELY AFTER THE
ESTABLISHMENT OF DIPLOMATIC RELATIONS. IT IS THE
UNDERSTANDING OF MY GOVERNMENT THAT AGREEMENT HAS BEEN
GRANTED ON THE AFOREMENTIONED BY MEANS OF THE EXCHANGE OF
THE LETTERS OF EXCHANGE BETWEEN OUR TWO GOVERNMENTS.

I LOOK FORWARD TO DEVELOPING FRIENDLY AND CONSTRUCTIVE
RELATIONS BETWEEN OUR TWO NATIONS.

PLEASE ACCEPT, YOUR EXCELLENCY, MY SINCERE WISHES AND KIND
REGARDS.

SINCERELY,

HOSHYAR ZEBARI

END TEXT.

¶2. (C) COMMENT. THE AMBASSADOR WILL SEE THE FOREIGN
MINISTER WITHIN THE NEXT FEW DAYS AND WILL RAISE THE
MINISTER'S MENTION OF IRAQI CONSULATES TO ENSURE THE MFA
UNDERSTANDS THE APPROPRIATE PROCEDURES. END COMMENT.


NEGROPONTE 
...